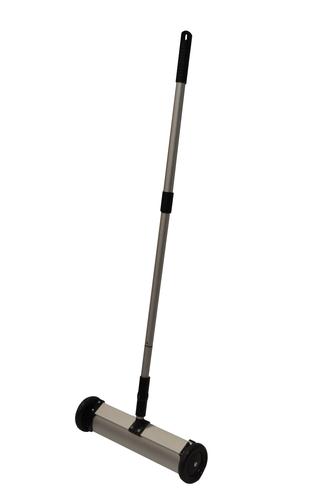 Manufacturer Spectrum Industrial
selection not available, try a different combination
selection not available, try a different combination
NEED MORE PRODUCT ADVICE?
Our team of experts are here to help you with any product queries you may have
Description
A fast and simple way to clear unwanted ferrous waste (e.g. screws, nuts, bolts). This sweeper is perfect for smaller spaces and is an efficient cleaning tool. The telescopic handle means you can clear hard to reach areas with ease. Debris is released with a simple pull mechanism. Very fine debris may remain on the sweeper, but can be removed with a wipe. This magnetic sweeper has a pull strength of approximately 15kg.