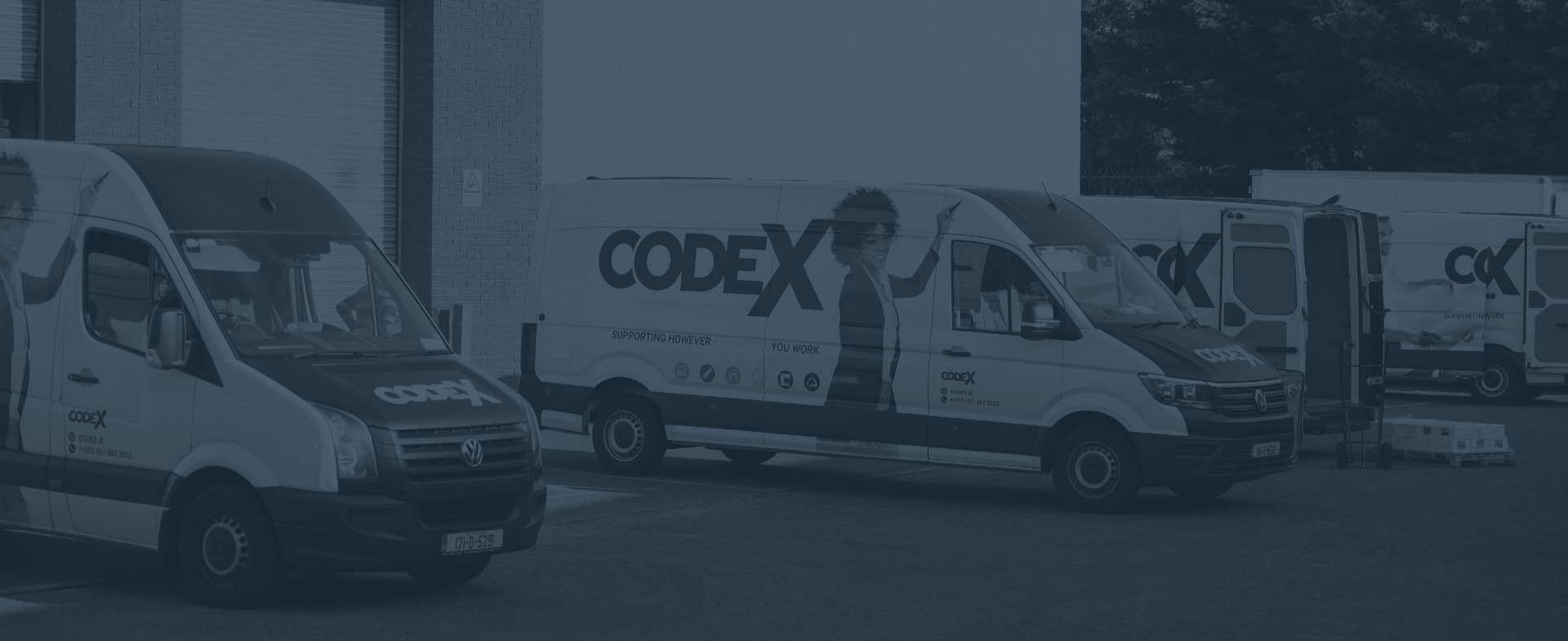 we are codex
We are ambitious, innovative, and here to help your workplace succeed. As the largest B2B supplier of office supplies and services in Ireland, we pride ourselves on helping our customers power their people and productivity.
0

%

irish owned family business
0

+

colleagues to support you
about codex
As an Irish owned specialist in B2B office solutions, we work with customers large and small, to support them however and wherever they work to consolidate suppliers, reduce costs and streamline ordering across their business.
With over 40 years' experience supplying companies, colleges, and public sector organisations, we understand the importance of making life easier for our customers. By constantly listening to the needs of our customers, we have continued to grow and diversify to become a complete workplace solutions provider offering a wide range of office products and services including Print & Design, Office Interiors & Fit-outs, Ergonomic Assessments and Office Merchandising.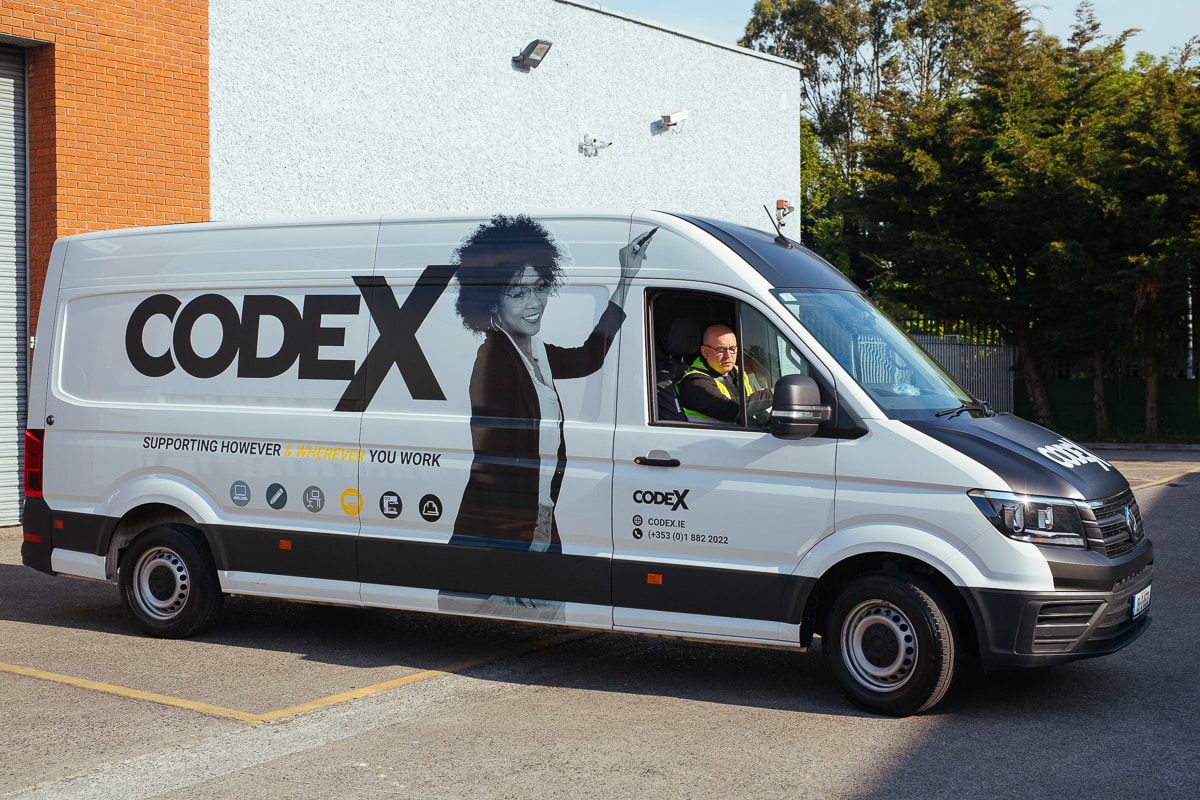 our values
customer first
We have a customer-first ethos here at Codex, which means that we will always put your needs first.
innovation
We like to push the envelope at Codex and love to find new and creative ways to solve our customer's challenges.​
integrity
We do not believe in cutting corners at Codex, and believe in doing things correctly as opposed to quickly.
Belonging
We are a family-run business, and value the connections we form with our customers.
ambition
We have worked hard for the success we have achieved, and continuous improvement is what drives our continued growth & development as a business.
our history
Established in 1979 by Brendan Murphy, Codex was founded to offer its customers great value and an unbeatable local service on their day to day office supplies.
our people
The people are what make Codex. As a recognised Great Place to Work since 2017, we believe that the success of our company depends on the skills and knowledge of our colleagues. We place a strong emphasis on the continuous learning and development of our people so that we can better serve you. Our values are at the heart of everything we do, and we are an ambitious team with innovative ideas who always put the customer first.
To join our team, browse our current opportunities here
Robert Doyle
Head of Finance
Stephen Holt
Warehouse Manager
our csr
Corporate Social Responsibility
Codex is committed to being a responsible business. We understand and recognize the environmental and social impacts of our activities and are constantly seeking to improve across all areas of our business for our colleagues and customers and the community we operate in.