Grangegorman
Graduating to The Next Level of Furniture Fit Outs
Education | Shared Workspaces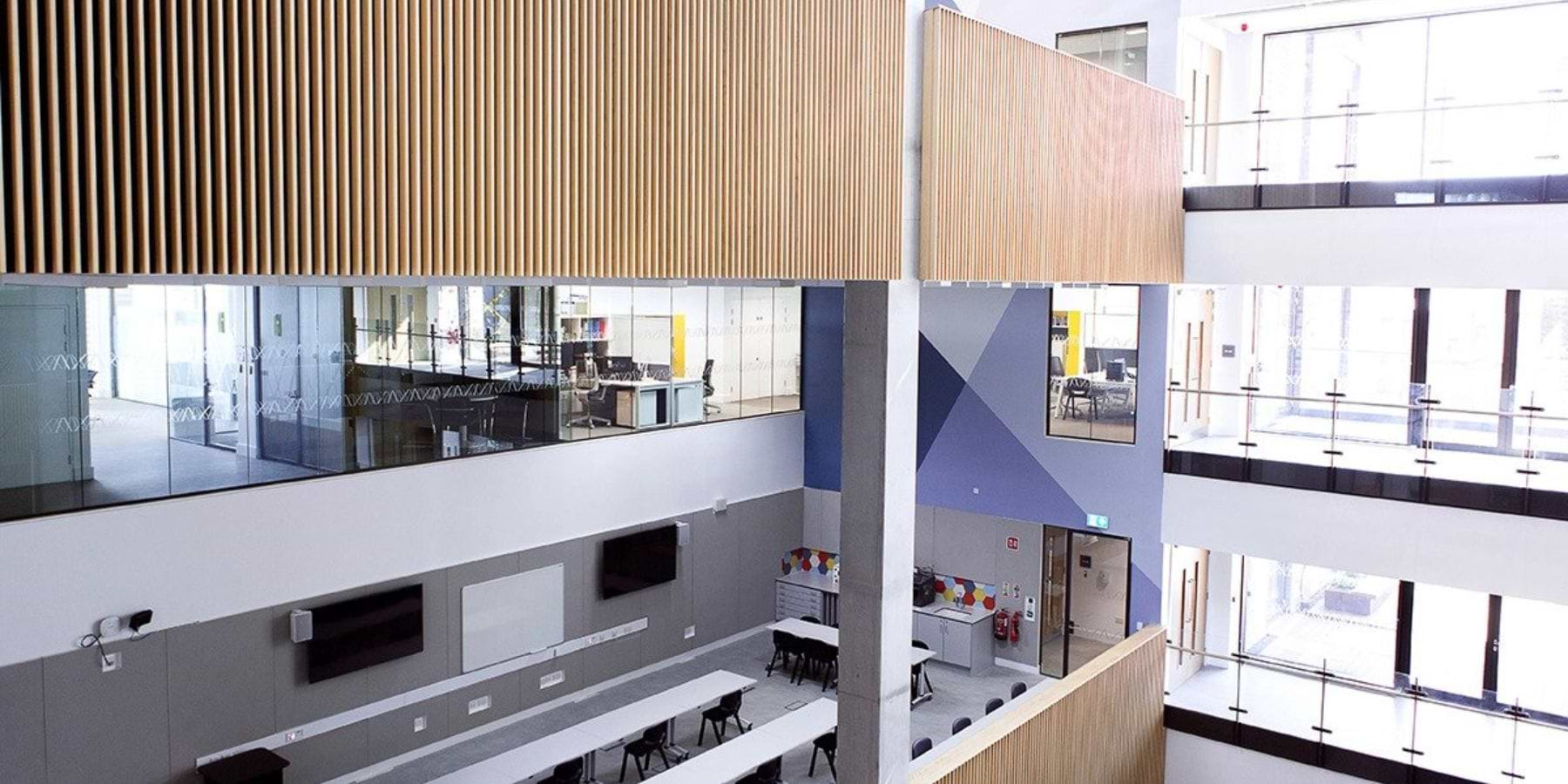 Codex were delighted to be appointed as the selected furniture supplier to the development of the Grangegorman site into the purpose built DIT campus on Dublin's northside in 2020
Codex was awarded the project based on the strength of our tender proposal and the project which represented a €1.8million opportunity, was the single biggest furniture operation that Codex had undertaken.
The development represented the largest investment in higher education in Europe to date and involved the building of the East and Central Quadrant buildings which on completion would accommodate up to 10,000 students.
The project was due to commence in early 2020 but the development came to a halt when Covid restrictions were imposed in March of that year. As a result of the pandemic, the original proposed timeline of 18 weeks grew to a total of 18 months..
Working in unprecedented circumstances our furniture team were required to be flexible and adapt quickly to the changing restrictions. This required our team to communicate regularly with all of the relevant stakeholders as well identifying innovative ways to store and sort stock as it continued to arrive.
While the original project plans changed throughout the development, our team were able to react and respond accordingly, to ensure the project progressed in line with updated timelines.
Codex was required to supply all non-fixed furniture to both the East and Central quadrants which would include the delivery and installation of over 13,000 individual pieces.
Our furniture specialists had to work closely with the project developers, Sisk, and the appointed architects to ensure each furniture piece met the required design specifications including the design and manufacturing of 700 bespoke furniture items.
Due to the scale of the project, Codex was responsible for sourcing the stock from around the world and for managing the timelines and deliveries of all the individual suppliers to ensure they were on time and within budget.
The project was a huge step forward for our furniture and operations team which we are proud to have been a part of.
The new campus successfully opened to students in September 2021 and both quadrants provide students with state-of-the-art facilities with modern, vibrant and quality furniture supplied from Codex to match the stunning architectural design.
In addition, as part of our continuous commitment to reduce our carbon footprint, Codex operate a 'buy a desk, plant a tree' initiative. The Grangegorman project will see Codex plant 1,400 trees to represent each desk purchased.